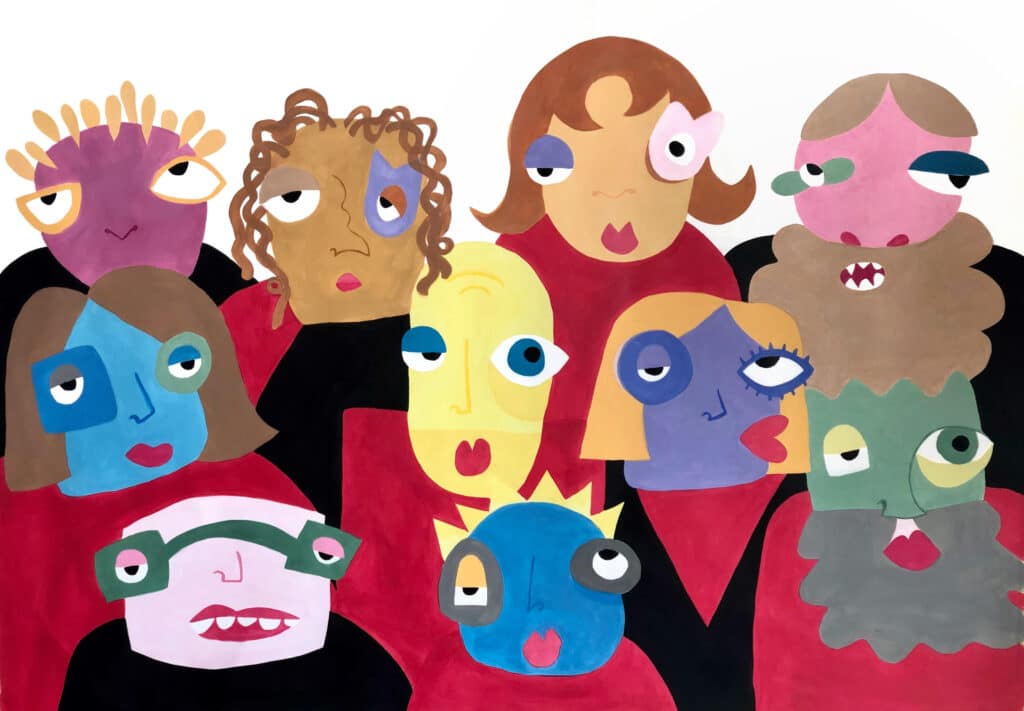 Sara Tohme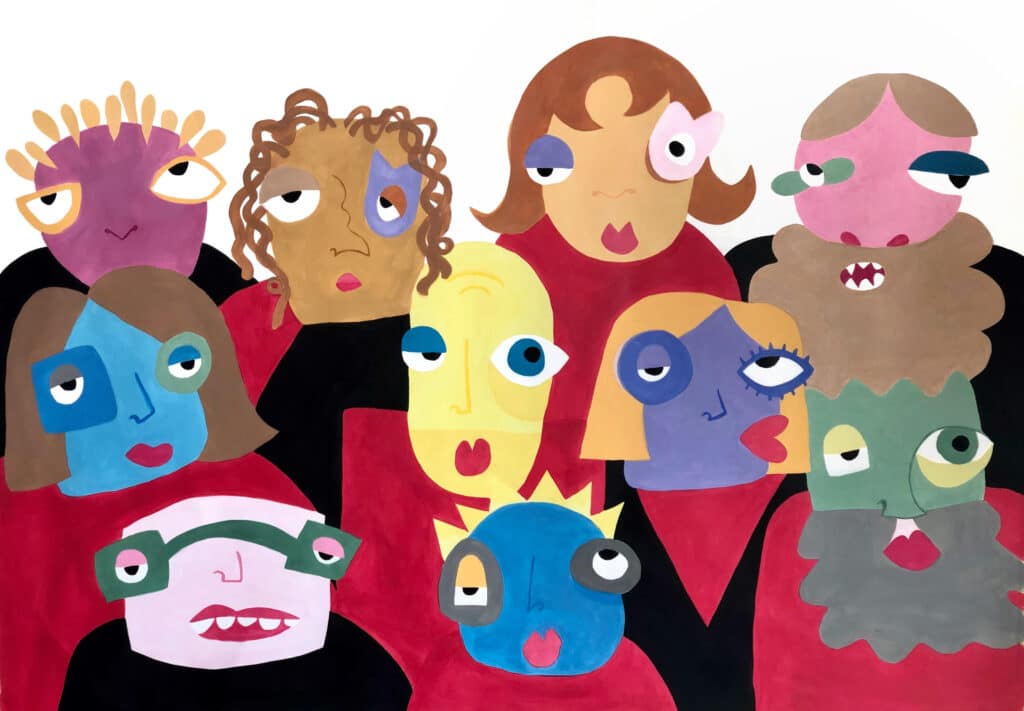 BIOGRAPHY
Sara Tohme (born in Lebanon in 1995), received her BA in Arts from McGill University, and moved to Berlin to study Graphic Design and Painting.
In her work, Sara explores the human psyche, in the constant confrontation between freedom and oppression. She expresses this constant battle, through portraits, using bright colors and organized lines, as a means of catharsis.
Tohme currently lives in Berlin, Germany.
SELECTED GROUP EXHIBITIONS
2021    Young Dreams, Août Gallery – Beirut, Lebanon
2020    Open Art Exhibition, Art Number 23- Athens, Greece
2020    Uplifting Boost, Dagaz Gallery- Virtual Exhibition
2019    N.I.C.E Human Touch, Paratissima- Torino, Italy
2018    Emerge Art Exhibition, Zico House- Beirut, Lebanon
2018    The Outsiders Exhibition, Art Lab- Beirut, Lebanon
EDUCATION
2017    BA in Arts, McGill University- Montreal, Canada