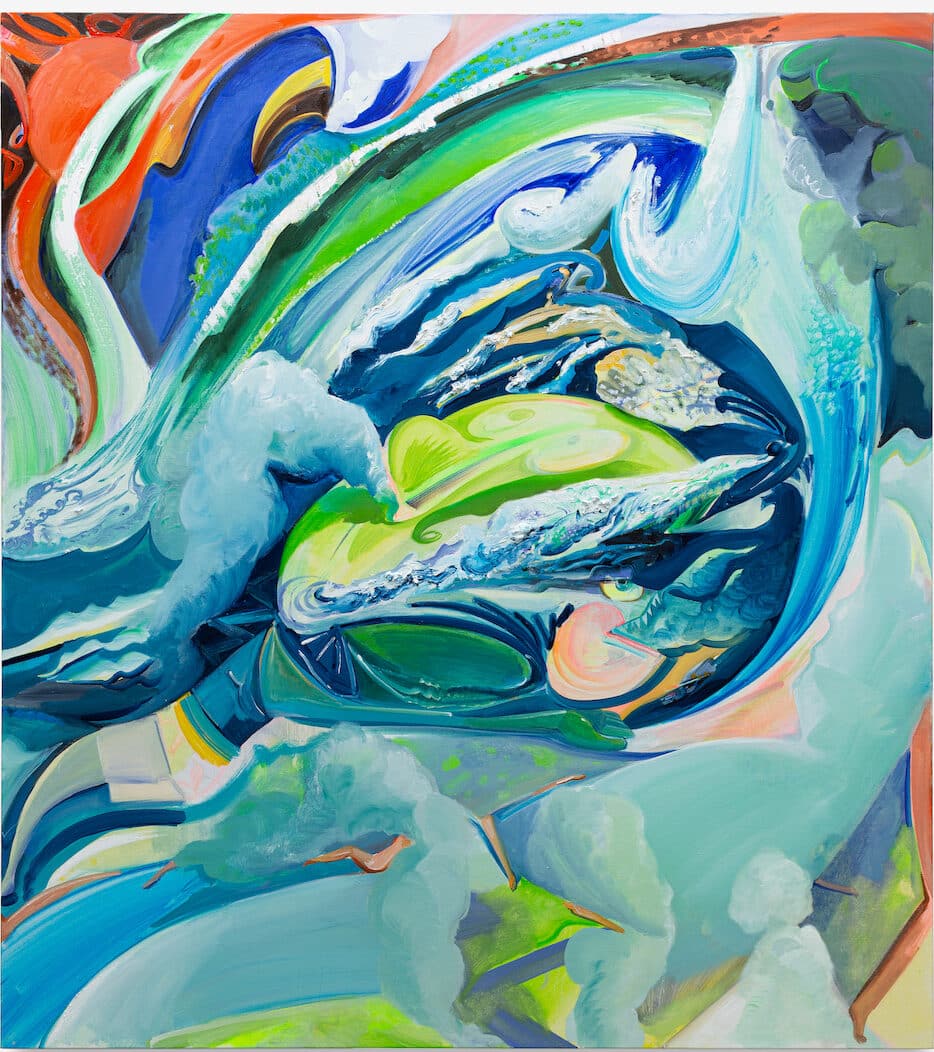 Jin Han Lee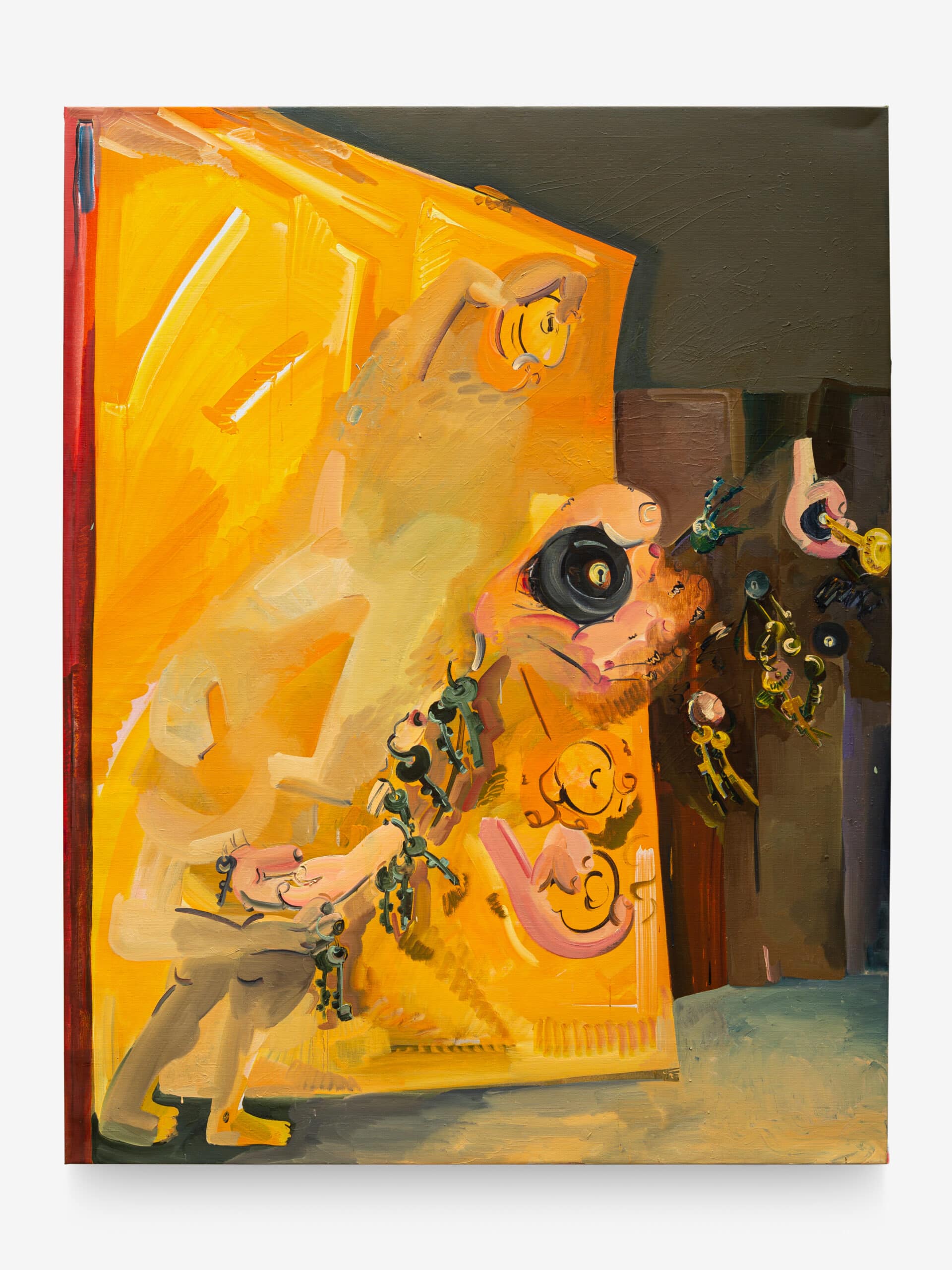 BIOGRAPHY
Born in 1982, in Seoul, South Korea. Jin Han Lee graduated from Hongik University with a BFA in painting in 2006.
In 2012, she received her MFA from Goldsmiths, London and earned her Ph.D. in Fine Art (practice-led) at Slade School of Fine Art, UCL, London two years later.
In her work, she seeks to express what is untranslatable in language. Lee uses the traditional oil medium in an unorthodox manner whether in its texture, movement, color or even scale to create unique fragmented spaces.
Currently, Lee resides and works in London.
SELECTED SOLO EXHIBITIONS 
2018   Missing You, Gallery EM- Seoul, South Korea
2017   Running To You, Sophie's Tree- New York, USA
2015   Your Night My Day, Gallery EM- Seoul, South Korea
2012   I Eat Vomit, HADA Contemporary- London, UK
2012   Postmodernism of the Beholder-Landscape of the Concept, Alternative Space Loop- Seoul, South Korea
SELECTED GROUP EXHIBITIONS
2020    Jeju Biennale 2020- Jeju, South Korea (forthcoming)
2019    04, PM/AM- London, UK
2019    Deptford X festival (curated section)– London, UK
2019    Kupala festival 2019: Lunar Edition, Phytology- London, UK
2019    Sharing Borders, The Slade Research Centre, UCL- London, UK
2018    Two Person Show (with Alec Kronacker), Compressor,-London, UK
2018    The Day in the Evening (with Phoebe Unwin and Tom Worsfold), Space K- Gwacheon, South Korea
2018    Colour and Emotion, UCLH- London, UK
2017    Art Basel Hong Kong (represented by Gallery EM, Seoul)– Hong Kong, China
2017    The Intercontinental, Roaming Room- London, UK
2016    Zona VIP (curated by David Armengol), Passatge Studio, Swab Art Fair- Barcelona, Spain
2015    Today's Salon, Common Center- Seoul, South Korea
2015    Bloomberg New Contemporaries 2015, ICA- Nottingham & London, UK
2013    Tradition, Pump House Gallery- London, UK
2013    Two Persons Show (with Ji-Sun Lee), HADA Contemporary- London, UK
2012    Meta Empire, Daegu Exco- Daegu, South Korea
2012    Saatchi Gallery New Sensations 2012 (curated by Rebecca Wilson), B1 Space- London, UK
2011    2011 Joong-Ang Fine Art Prize Exhibition, Hangaram Museum, Seoul Arts Center- Seoul, South Korea
2011    Embracing the Void, Albemarle Gallery- London, UK
2011    I am Solitary, 10 Vyner street Gallery- London, South Korea
2010    Future Futures Future: Korean Contemporary Artists, Korean Cultural Centre- London, South Korea
2010    Guasch Coranty Painting Prize, Center of Art Tecla Sala- Barcelona, Spain
2010    Open Painting, Royal West England Academy- Bristol, UK
2009    Gathering Storms, Bayfield Hall-Norfolk, UK
AWARDS
2019    Artist in Residence, Elephant Lab Residency (in partnership with New Contemporaries)- London, UK
2016    Artist in Residence, Wimbledon College of Art- London, UK
2015    Artist in Residence, The Sarabande- Lee Alexander Mcqueen Foundation- London, UK
2015    Selected Artist, Bloomberg New Contemporaries 2015- London, UK
2015    The Jean Spencer and Malcolm Hughes Bursary, Slade School of Fine Art, UCL- London, UK
2015    The Postgraduate Research Student Fund, UCL- London, UK
2015    Seoul Museum of Art Emerging Artist Grant- Seoul, South Korea
2012    Finalist for Saatchi Gallery and Channel 4 New Sensations 2012- London, UK\
2012    Saatchi Gallery x Absolut Vodka Commission 2014- London, UK
2011    The Second Prize, 2011 Joong-Ang Fine Art Competition- Seoul, South Korea
2011    Finalist for Alternative Space LOOP Young Artist Open Submission- Seoul, South Korea
2011    Finalist, I am Solitary, Beers. Lambert Contemporary- London, UK
2010    Finalist for 2010 Guasch Coranty Painting Prize- Barcelona, Spain
COLLECTIONS
Hyundai Capital- Seoul, South Korea
Art Busan- Seoul, South Korea
Joongang Daily- Seoul, South Korea
Kolon Corporation- Seoul, South Korea
MMCA Art Bank- Seoul, South Korea
Sarabande -The Lee Alexander McQueen Foundation- London, UK
Soho House Barcelona- Barcelona, Spain
Swiss Re- Zurich, Switzerland
EDUCATION
2014- PhD Fine Art (practice-led) Slade School of Fine Art, UCL- London, UK
2012 MFA Fine Art, Goldsmiths- London, UK
2006 BFA Painting, Hongik University- Seoul, South Korea