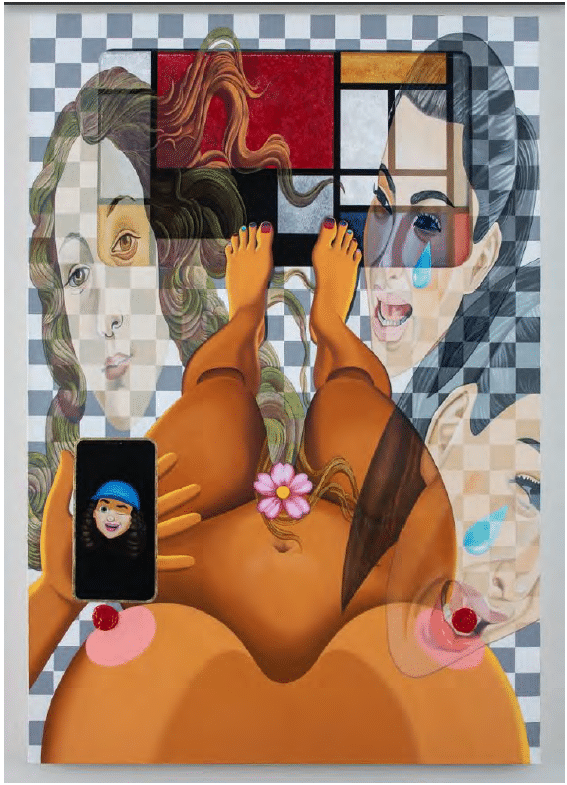 Isabelle McCormick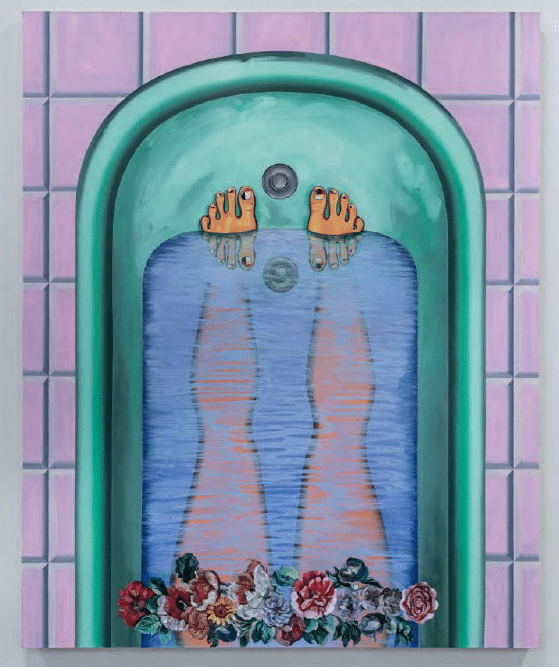 BIOGRAPHY
Isabelle McCormick (born in St. Paul, Minnesota, 1992) graduated with a BFA in Painting and a BA in Literary Arts from the Brown University Rhode Island School of Design Dual Degree Program in 2015. She is currently completing her MFA at Cranbrook Academy of Art.
The artist's works focuses on what it is to be a woman (and an artist) in today's "hyperbolic world of retouching apps and reality TV" (McCormick). Throughout her paintings, she tries to re-question whether today's woman, what with the modern technological era, exercises more freedom, or is more oppressed by patriarchal patterns.
Today, McCormick lives and works in Detroit, Michigan.
SELECTED EXHIBITIONS
2020    Detroit Artists Market, Cranbrook Academy of Art Scholarship and Exhibition Program finalist- Detroit, MI, USA
2019    Now and Forward, Emerging Artists in Rome, Gallery of Art at Temple University- Rome, Italy
2018    Medley, Palazzetto Cenci, RISD European Honors Program- Rome, Italy
2017    Yeah Maybe #18, Yeah Maybe Gallery- Minneapolis, MN, USA
2015    New Contemporaries: Selected works from the class of 2015, Gellman Gallery, RISD Museum- Providence, RI, USA
2015    Hello Future! Talent's Archive, Onassis Cultural Centre- Athens, Greece
2015    Expanded Field: Traversing the Archeology of Gender, Gellman Gallery, RISD Museum- Providence, RI, USA
2015    Of[f] Course: The 7th Annual Brown, RISD Dual Degree Exhibition, Granoff Center for Creative Arts- Providence, RI, USA
2015    HER: Women from the Turn of the 21st Century Depicting People, List Art Center, Brown- Providence, RI, USA
2015    RISD in Rome: European Honors Program, Woods Gerry Gallery, RISD- Providence, RI, USA
2014    Bless this Home, Memorial Hall Gallery, RISD- Providence, RI, USA
2013    Brown University Spring Arts Festival, Granoff Center for Creative Arts- Providence, RI, USA
2013    FULL: The 5th Annual Brown, RISD Dual Degree Exhibition, Granoff Center for Creative Arts- Providence, RI, USA
2012    Foundation Studies Triennial Exhibition, Woods Gerry Gallery, RISD- Providence, RI, USA
2011    Anisotropy: The Third Annual Brown, RISD Dual Degree Show, The Brown, RISD Hillel Gallery- Providence, RI, USA
2010    Les Farrington Best 100, AZ Gallery- St Paul, MN, USA
RESIDENCY
PUBLICATION
2020    New American Paintings, No. 147, MFA Annual Issue