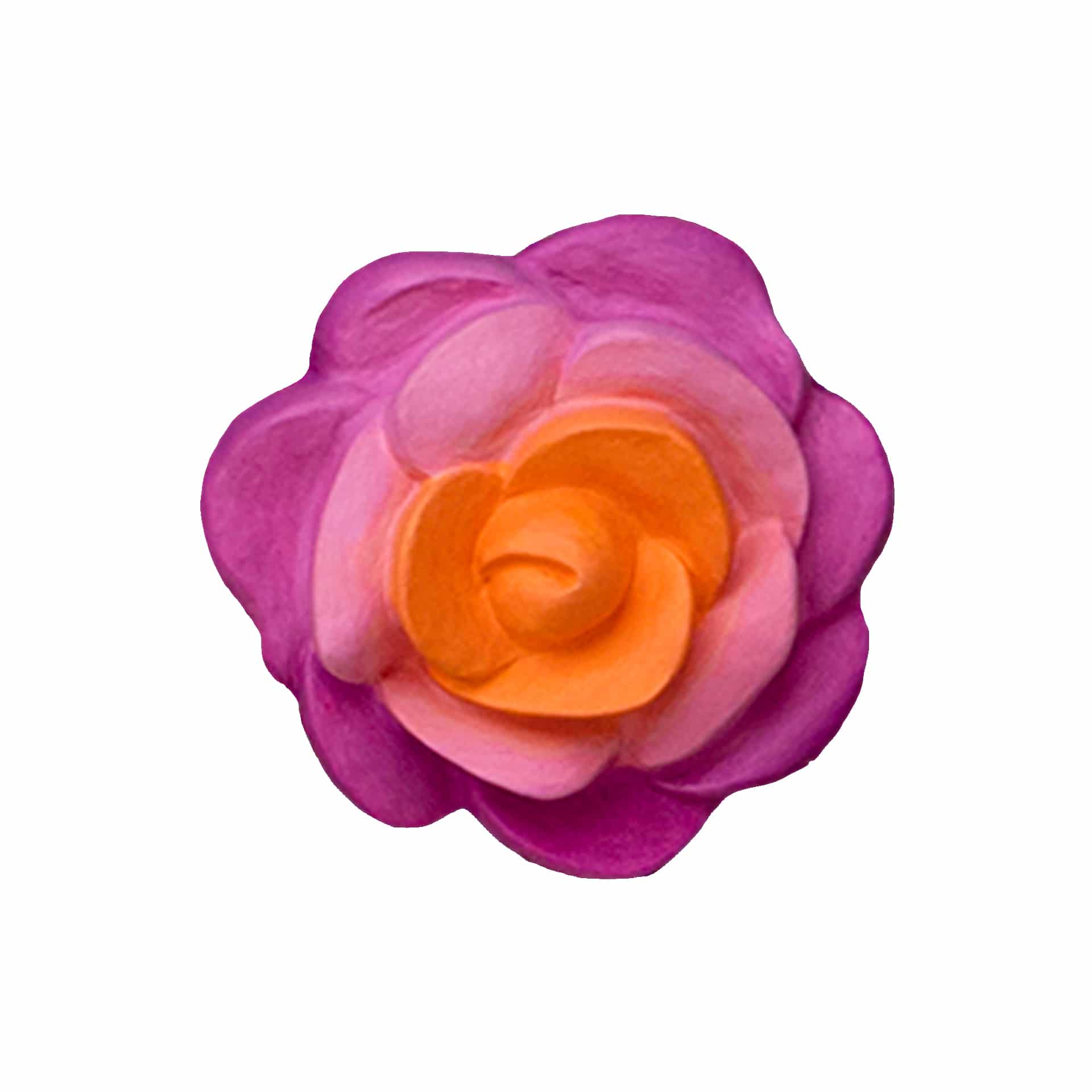 Isabelle McCormick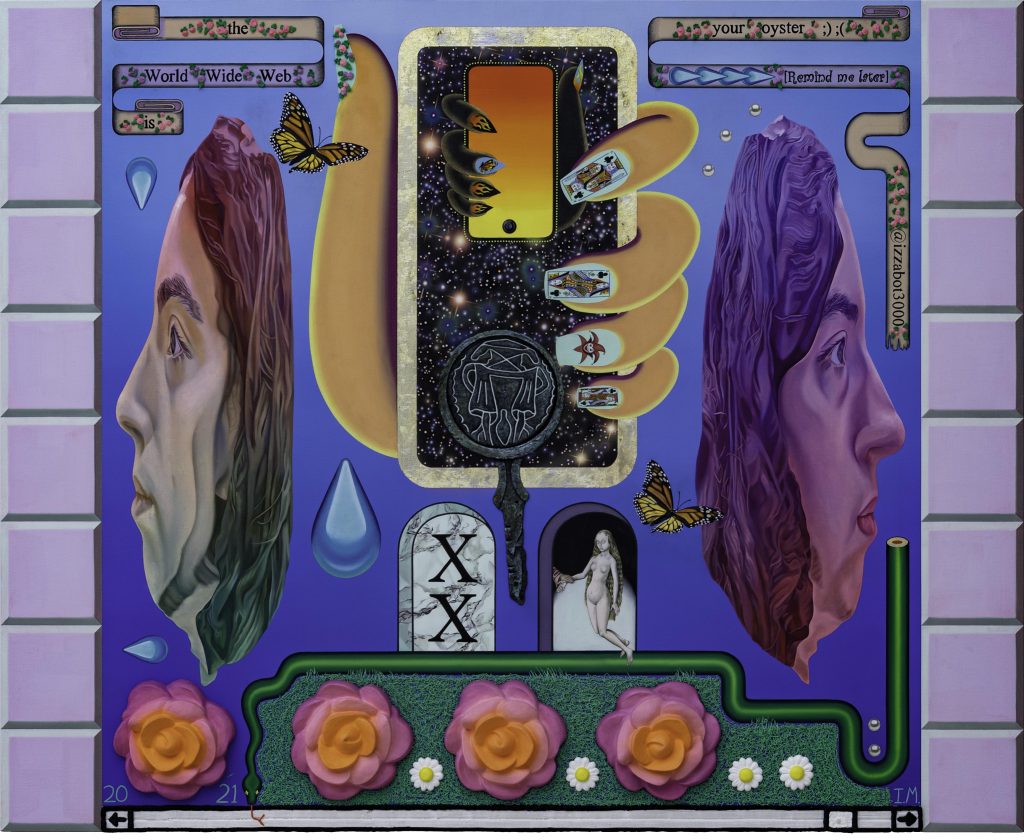 BIOGRAPHY
Isabelle McCormick (b. 1992) is a painter from St Paul, Minnesota, currently based in Detroit.
She received her MFA in Painting from Cranbrook Academy of Art in May 2021 and graduated from the Brown University, Rhode Island School of Design Dual Degree Program in 2015 with a BFA in Painting and BA in Literary Arts.
Isabelle's work navigates the distance between the bodily self and social media façade, employing traditional oil painting techniques to render virtual space.
The artist spent two years in her mother's native Rome, Italy, serving as the Resident Fellow for the Rhode Island School of Design | European Honors Program. She has worked in Museum Education and Public Programs at the San Diego Museum of Art, the Peggy Guggenheim Collection in Venice, Italy, and the Minneapolis Institute of Art. Isabelle has exhibited her work nationally in New York, Detroit, Providence, Minneapolis, and San Diego, as well as abroad in Italy, Greece, and Lebanon. Her second solo show will open summer 2022 in Detroit.
SELECTED EXHIBITIONS
2021    More Real. Août Gallery – Beirut, Lebanon
2021    It's All Relative, Four You Gallery + Artistellar, Artistellar- London, UK
2021    Young Dreams, Août Gallery – Beirut, Lebanon
2020    Corona Care +, Field Projects Gallery- NY, USA
2020    St. Paul Academy Alumni Exhibition, Harry Drake Gallery- MN, USA
2020    Detroit Artists Market, Cranbrook Academy of Art Scholarship and Exhibition Program finalist- Detroit, MI, USA
2019    Now and Forward, Emerging Artists in Rome, Gallery of Art at Temple University- Rome, Italy
2018    Medley, Palazzetto Cenci, RISD European Honors Program- Rome, Italy
2017    Yeah Maybe #18, Yeah Maybe Gallery- Minneapolis, MN, USA
2015    New Contemporaries: Selected works from the class of 2015, Gellman Gallery, RISD Museum- Providence, RI, USA
2015    Hello Future! Talent's Archive, Onassis Cultural Centre- Athens, Greece
2015    Expanded Field: Traversing the Archeology of Gender, Gellman Gallery, RISD Museum- Providence, RI, USA
2015    Of[f] Course: The 7th Annual Brown, RISD Dual Degree Exhibition, Granoff Center for Creative Arts- Providence, RI, USA
2015    HER: Women from the Turn of the 21st Century Depicting People, List Art Center, Brown- Providence, RI, USA
2015    RISD in Rome: European Honors Program, Woods Gerry Gallery, RISD- Providence, RI, USA
2014    Bless this Home, Memorial Hall Gallery, RISD- Providence, RI, USA
2013    Brown University Spring Arts Festival, Granoff Center for Creative Arts- Providence, RI, USA
2013    FULL: The 5th Annual Brown, RISD Dual Degree Exhibition, Granoff Center for Creative Arts- Providence, RI, USA
2012    Foundation Studies Triennial Exhibition, Woods Gerry Gallery, RISD- Providence, RI, USA
2011    Anisotropy: The Third Annual Brown, RISD Dual Degree Show, The Brown, RISD Hillel Gallery- Providence, RI, USA
2010    Les Farrington Best 100, AZ Gallery- St Paul, MN, USA
EDUCATION
2021    Master of Fine Arts in Painting, Cranbrook Academy of Art- Bloomfield Hills, MI, USA
2015    Dual Degree Program, Brown University, Rhode Island School of Design- Providence, RI, USA
2015    BA Magna Cum Laude, Literary Arts with Honors, Brown University- Providence, RI, USA
2015    BFA in paintings with Honors, RISD- Providence, RI, USA
2013    RISD European Honors Program- Providence, RI, USA
RESIDENCY
PUBLICATION
2021    New American Paintings, No. 153, MFA Annual Issue
2021    The Point Magazine, Issue 24, Spring 2021
2020    New American Paintings, No. 147, MFA Annual Issue
AWARDS
2019-2021    Cranbook Academy of Art Merit Scholarship Recipient- Bloomfield Hills, MI, USA
2017-2019    Resident Fellow at the Rhode Island School of Design, European Honors Program- Rome, Italy
2015    Kim Ann Arstark Memorial Award, Brown University, Literary Arts- Providence, RI, Usa
2010    Les Farrington Best 100 Portfolio Award Sscholarship- St Paul, MN, USA