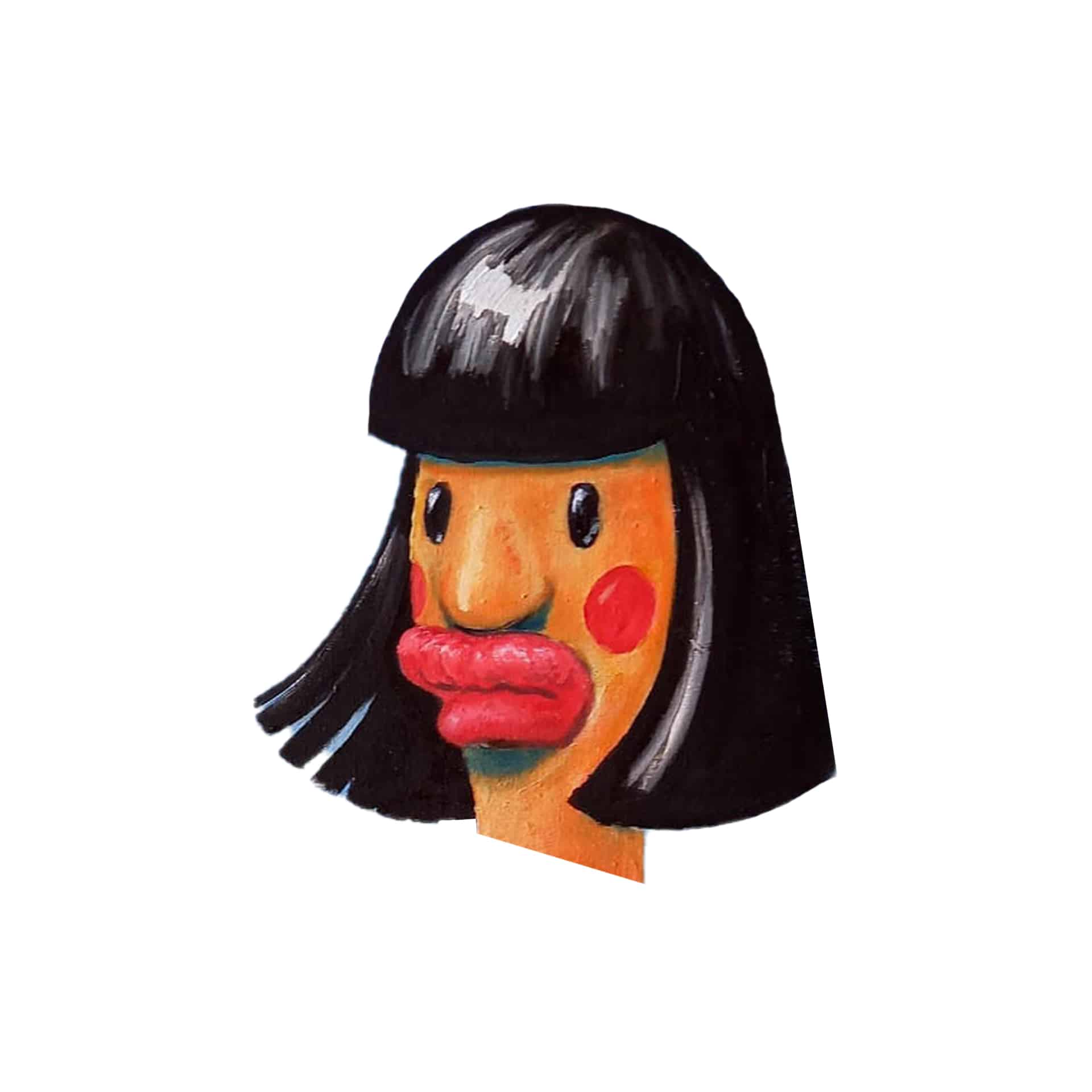 EINAR LÚÐVÍK ÓLAFSSON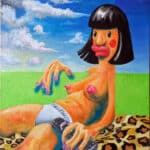 BIOGRAPHY
Einar Lúðvík Ólafsson graduated with a BA in Fine Arts from the Iceland University of the Arts in 2020.
In his work, Einar offers a critical perspective on both society and painting: By transfiguring and recontextualizing historical art movements, he focuses on the human condition in the contemporary era. Exploring the human existence in its interconnectedness, lack of context, and absurdity, he draws on the rapidly ever-so-changing society that disables human reflection and inner contemplation.
Einar is currently based in Iceland.
SELECTED GROUP EXHIBITIONS 
2021    Hér er málverk / Um málverk, Gallerý Laugalækur – Reykjavik, Iceland
2021    Raw Power, Reykjavík Art Museum- Reykjavík,  Iceland
2021     Gjörningaklúbburinn Anonymous Kynnir: Nýr -ismi, Núllið Gallerí- Reykjavík, Iceland
2020    Rúllandi snjóbolti / 13, Bræðslan- Djúpivogur, Iceland
2020    Vinn, vinn, Listasalur Mosfellsbæjar- Mosfellsbær, Iceland
2020    Fararsnið, Kjarvalsstaðir-  Reykjavík, Iceland
2020    Hipp hopp vinir halda tónleika, Laugarnesvegur 91- Reykjavík, Iceland
2020    17 nemendur, einn fokkaði upp, Segull 67- Siglufjörður, Iceland
2020    Naflakusk, Naflinn, Laugarnesvegur 91- Reykjavík, Iceland
2019     Come Back, Naflinn, Laugarnesvegur 91- Reykjavík, Iceland
2019    Exhibition for emerging artists, Greenpoint Gallery- New York , USA
2018    Víddir, SÓLVALLAGATA 79- Reykjavík, Iceland
2018     súm hópurinn sýnir uppí rassgati, Rassgatið, Laugarnesvegur 91- Reykjavík Iceland
2018     Spook the Neighborhood, Fálkagata 20- Reykjavík, Iceland
2018     Háflæði, Lækningaminjasafnið- Reykjavík, Iceland
2017     Halló, RÝMD- Reykjavík, Iceland
SELECTED SOLO EXHIBITIONS
2021    Hér er málverk / Um málverk, Gallerý Laugalækur- Reykjavík, Iceland
2019    Flækjur, hnútar og kleinur: Núllið Gallerí-  Reykjavík, Iceland
2019    Nútímamaðurinn; eða hinn póstmóderníski Prómóþeus, Kubburinn- Reykjavík, Iceland
EDUCATION
2017-2020    BA Fine Arts, Iceland University of the Arts- Reykjavík, Iceland
2019-2019    Exchange Student, Parsons School of Design- NY, USA
2013-2016    BSc Computer Science, The University of Iceland- Reykjavík, Iceland