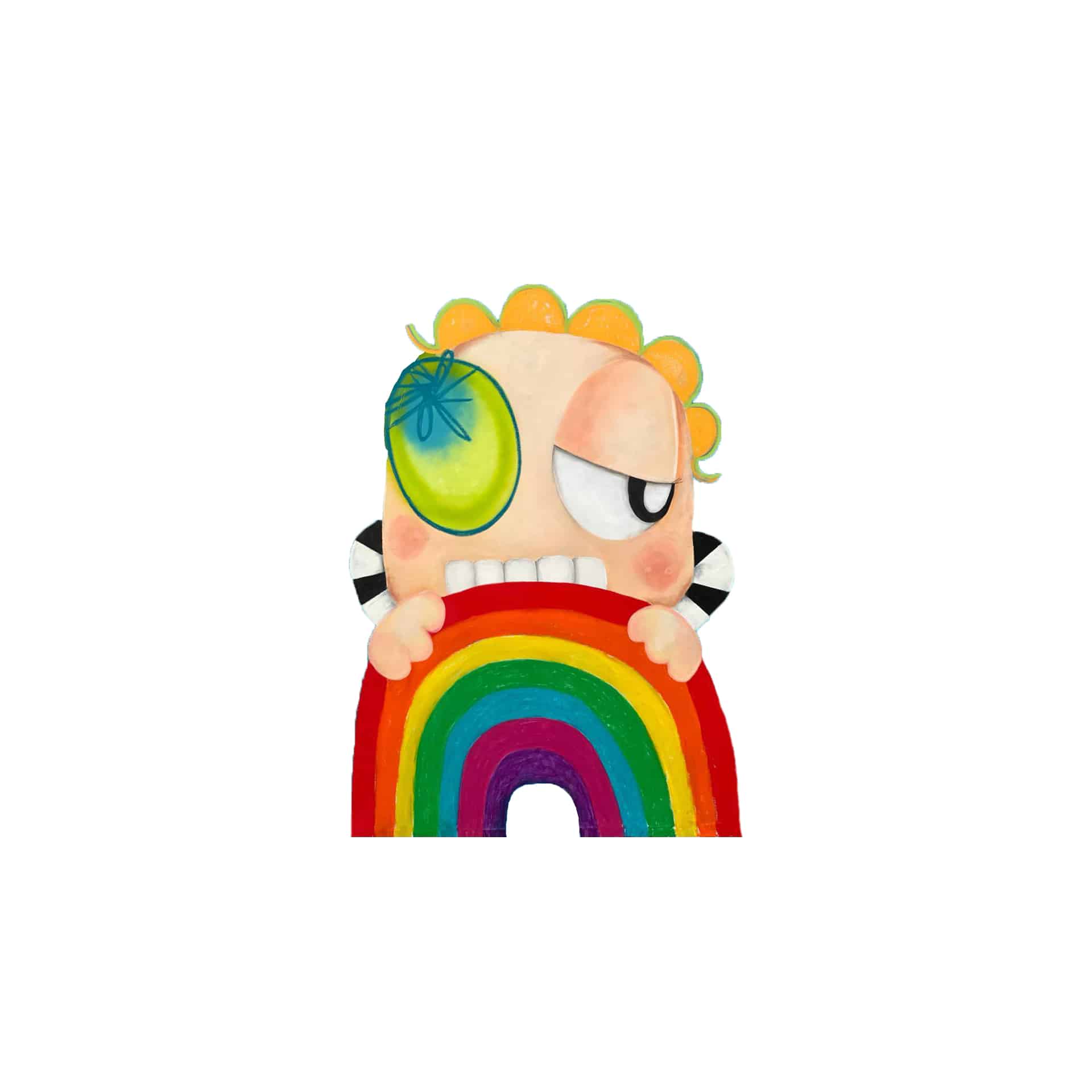 DEBBIE REDA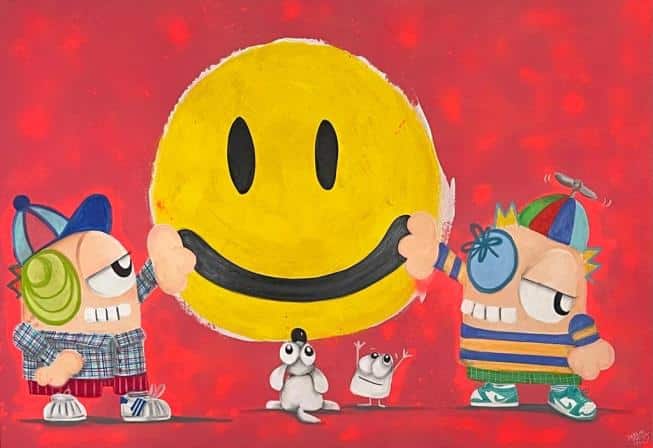 BIOGRAPHY
Debbie Reda was born in Buenos Aires, but lives and works in Madrid, Spain.
She is a self-taught painter, but she studied illustration and has a degree in Curating and Cultural Management.
She is a multidisciplinary artist who works with drawings, paintings, fabrics, collage, installations, objects and sculptures.
Taking a record of the influence of Art Brut, the phenomenon of repetition is a constant in her work. Her Monster Collection is her most figurative series, where abstraction comes to life becoming characters that reflect different moods and circumstances of everyday life with humor and irony, combining popular aspects with which people identify, which define her Childlike style: Neo Pop.
Reda's work cites the games, the toys, the playground and the memories of her childhood, especially the relationship with her grandfather. Typical objects constantly appear in her work such as rainbows, balls, bears, ladders, planes, dogs, spaceships, trains, cars, Lego towers, board games and even the soccer player Maradona. All the elements that she used to play or draw with when she was a child.
The characters have their own story behind. They are Monsters who came to Earth on an expedition and fell in love with Nature and the Human Being. Since then they try to understand and imitate them, to the point of resembling each other. They do not know about bad feelings, always with a great sense of humor, positive thoughts and ,with innocence, they discover the world as if it were the first time, in which playing is the best way to do it.