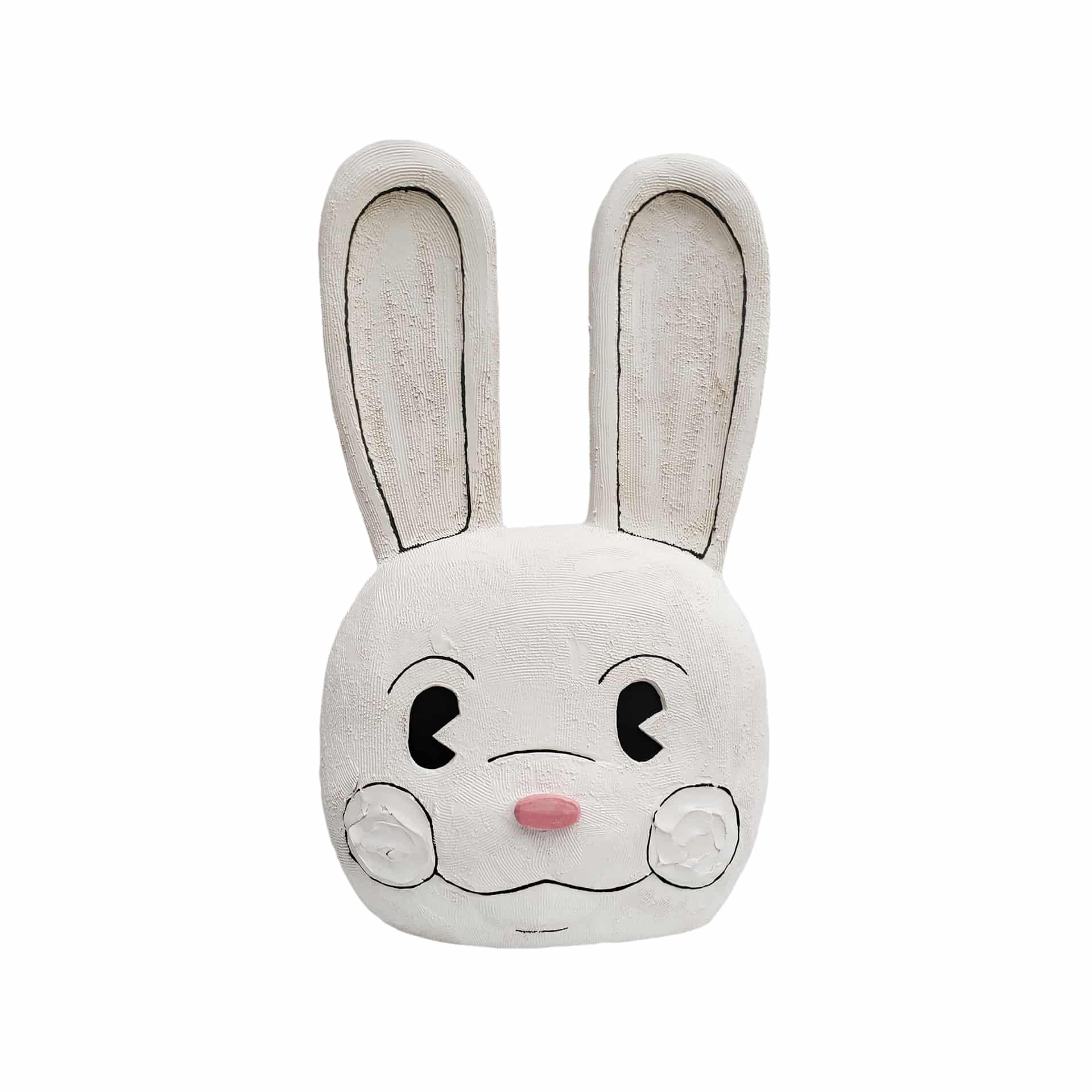 Austyn Taylor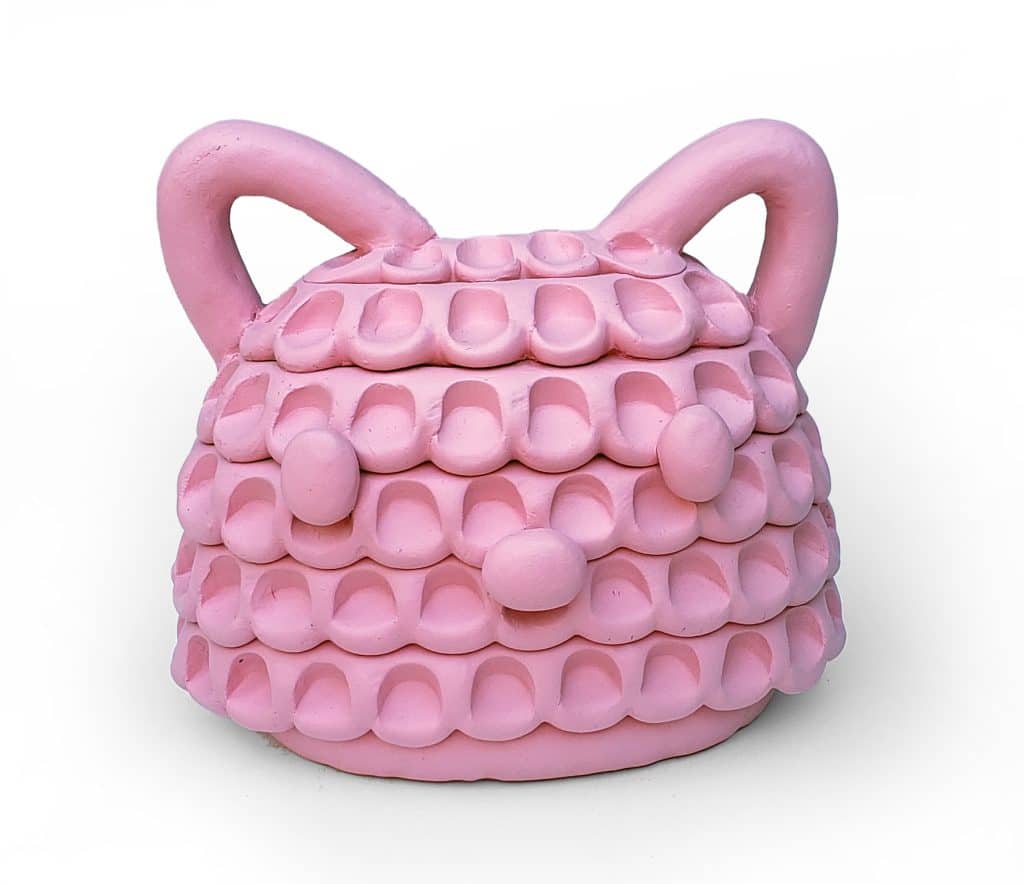 BIOGRAPHY
Austyn Taylor (born in 1984 in Rochester, NY, USA), for 6 years, has traveled the earth making sculptures. From art residency to residency her focus has been unconditional love. Formerly trained as a painter and philosopher in New York and once an art teacher for the youths of Denver, Colorado she has lectured on sculpture and art history at UCLA, CCA, SFAI, MSU, CCAFA and Alfred University.
Taylor's sculptures illustrate the absurdist humor (cognitive dissonance) one has when trying to hold both "realism" and "optimism" as one's values. She uses imagery from hand-drawn animation, modern art and ancient sculpture to drum home friendly adages like, "everyone is trying their best." Hand-made sculptures symbolically visualize our collective humanity, give proof for a pro-human doctrine and make valid an optimistic approach to reality
The artist is currently based in Mendocino, CA, USA.
SELECTED EXHIBITIONS
2021   

2021 MAC Residents show, Bothwell Gallery- Mendocino, CA, USA

2021    TMFAC Pop, Easton Broad Center- Portland, OR, USA

2021    Austyn Taylor, Poet and the Bench- Mill Valley, CA

, USA

2021    Leather Hard/Bone Dry, Eutectic Gallery- Portland, OR

, USA

2021    The Ceramics Forum: 10 Years Towards a Dialogue- Richmond, VA

, USA

2020    Kitchen Sync, La Luz De Jesus Gallery- Los Angeles, CA

, USA

2020    Ceramics Invitational, Radius Gallery- Missoula, MT

, USA

2020    Austyn Taylor, Poet and the Bench- Mill Valley, CA

, USA

2020    20th Annual Juried Show, Bothwell Gallery- Mendocino, CA

, USA

2020    Mendocino Art Residents Show, CCACA- Davis, CA

, USA

2020    2020 MAC Residents show, Bothwell Gallery- Mendocino, CA

, USA

2019    Emerging Artists Show, Northern Clay Center- Minneapolis, MN

, USA

2019    Resident Show, Midwestern State University- Wichita Falls, TX

, USA

2019    Animals Among Us, Red Lodge Clay Center- Red Lodge, MT

, USA

2019     7 Deadly Sins, Carlson College- Minneapolis, MN

, USA

2018    18 Cubed, Ceramic International, Art Aqua: Art Miami- Miami, FL

, USA

2018    SOFA Expo, Bender Gallery Booth #A15- Chicago, IL

, USA

2018    Guldagergaard Udstille, Galleri Magasinet- Skælskør, Denmark
2018    The Great Ceramics Revival, Art Spirit Gallery- Coeur d'Alene, ID

, USA

2018    22nd San Angelo National Ceramic Competition, San Angelo Museum of Fine Arts- San Angelo, TX

, USA

2018    Teapots! Invitational, Morgan Glass Gallery- Pittsburgh, PA

, USA

2018    Northern Clay Center Resident Show, NCECA- Pittsburgh, PA

, USA

2018    Beyond the Brickyard, Archie Bray Foundation for Ceramic Arts- Helena, MT (Director's Choice Award)
2018    Fantastic Beasts, All You Need Now Gallery- Shanghai, China

, USA

2017    American Craft Council Show, Grain Belt Brew House- Minneapolis, MN

, USA

2017    SOFA Expo, Booth #1303 Bender Gallery- Chicago, IL

, USA

2017    Zanesville Prize for Contemporary Ceramics, Seilers Gallery- Zanesville, OH

, USA

2017    Requiem for Mickey, China Central Academy of Fine Arts- Beijing, China
2017    Dawn, UFO Gallery- Oakland, CA

, USA

2016    Solstice, Healdsburg Center for the Arts- Healdsburg, CA

, USA

2016    Humata, Sonoma Community Center- Sonoma, CA

, USA

2016    Augmented, Healdsburg Center for the Arts- Healdsburg, CA

, USA

2016    Aftercare, Thesis Exhibition, Fosdick-Nelson Gallery- Alfred, NY

, USA

2015    Southern Tier Biennial, Jamestown Community College- Olean, NY

, USA

2015    Variance, The WURKS- Providence, RI

, USA

2014    On Edge, Edge Gallery- Denver, CO

, USA

2013    Spark Mark, Spark Gallery- Denver, CO

, USA

2013    Exquisite Corpse, Groundswell Gallery- Denver, CO

, USA

2012    Emerging Artist Invitational Exhibition, Colacino and Arts Center Galleries, Nazareth College- Pittsford, NY

, USA

2010    The Figure, Allison Art Gallery, Shulman Arts Center, Tusculum College- Greeneville, TN

, USA

2010    Bridge, Drake Memorial Library, State University of New York- Brockport, NY

, USA

2009    6X6, Rochester Contemporary Art Center Gallery- Rochester, New York

, USA

2009    Metamorphic, Lucky Lotus Studio- Rochester, NY

, USA

2009    Scion Art Education Auction, Th'Ink Tank Tattoo- Denver, CO

, USA
COLLECTIONS
Midwestern State University- Wichita Falls, TX, USA

Sculptureum- Auckland, New Zealand

Kamm Teapot Foundation- Sparta, NC, USA

Guldagergaard International Ceramic Research Center- Skælskør, Denmark

Central Academy of Fine Arts- Beijing, China

Sonoma Ceramics- Sonoma, CA, USA

Alfred Ceramic Art M

useum- Alfred, NY, USA
TEACHING EXPERIENCE
2021    Guest Lecturer, CCA- San Francisco, CA

, USA


Guest Lecturer, UCLA- Los Angeles, CA

, USA

2019-21    Ceramics Instructor, Mendocino Art Center- Mendocino, CA

, USA

2020    Guest Lecturer, Riverside City College- Riverside, CA

, USA

2019    3D Design I Adjunct, Midwestern State University- Wichita Falls, TX

, USA

2018    Art Appreciation Adjunct, Midwestern State University- Wichita Falls, TX

, USA

2018    Visiting Artist Instructor, Region 9 Educational Services- Wichita Falls, TX

, USA

2017-18    Ceramics Instructor, Northern Clay Center- Minneapolis, MN

, USA

2017-18    Interim Ceramics Instructor, Wayzata High School- Wayzata, MN

, USA

2017-18    Interim Ceramics Instructor, Shakopee High School- Shakopee, MN

, USA

2017    Guest Lecturer/Demonstrating Artist, Beijing International Bilingual Academy- Beijing, China
2017    Guest Lecturer, China Central Academy of Fine Arts(CAFA)- Beijing, China
2017    Guest Lecturer/Demonstrating Artist, San Francisco Art Institute- San Francisco, CA

, USA

2017    Guest Lecturer/Demonstrating Artist, ACGA of California- Sonoma, CA

, USA

2016    Liberal Arts Ceramics Instructor of Record, Alfred University- Alfred, NY

, USA

2015    Liberal Arts Drawing Instructor of Record, Alfred University- Alfred, NY

, USA

2015    Ceramics Sculpture Graduate Teaching Assistant, Alfred Summer School- Alfred, NY

, USA

2015    Ceramics Hand Building Graduate Teaching Assistant, Alfred University- Alfred, NY

, USA

2014    2D Foundations Graduate Teaching Assistant, Alfred University- Alfred, NY

, USA

2014    Ceramics Technical Assistant (Arthur Gonzalez), Haystack- Deer Island, ME

, USA

2013    Ceramics Technical Assistant (Doug Jeck), Haystack- Deer Island, ME

, USA

2008-11    Art Instructor, Pinnacle Charter School- Federal Heights, CO

, USA
RESIDENCIES
2019-22    Resident Artist/Instructor

, Mendocino Art Center- Mendocino, CA, USA

2019/20    Resident Artist

, VARDA Residency- Sausalito, CA, USA

2018-19    Resident Artist/Art Adjunct

, Midwestern State University- Wichita Falls, TX, USA

2018    Resident Artist

,

Guldagergaard- Skælskør, Denmark

2017-2018    Resident Artist/Instructor

, Northern Clay Center- Minneapolis, MN, USA

2017    Resident Artist and Guest Lecturer

, China Central Academy of Fine Arts (CAFA)- Beijing, China 

2016    Resident Artist/Instructor

, Sonoma Community Center- Sonoma, CA, USA
RESIDENCIES
2014-16

    Alfred University, Ceramics MFA- Alfred, NY, USA

2007   

Rochester Institute of Technology, Art Education MST- Rochester, NY, USA

2002-06   

Rochester Institute of Technology, Illustration BFA