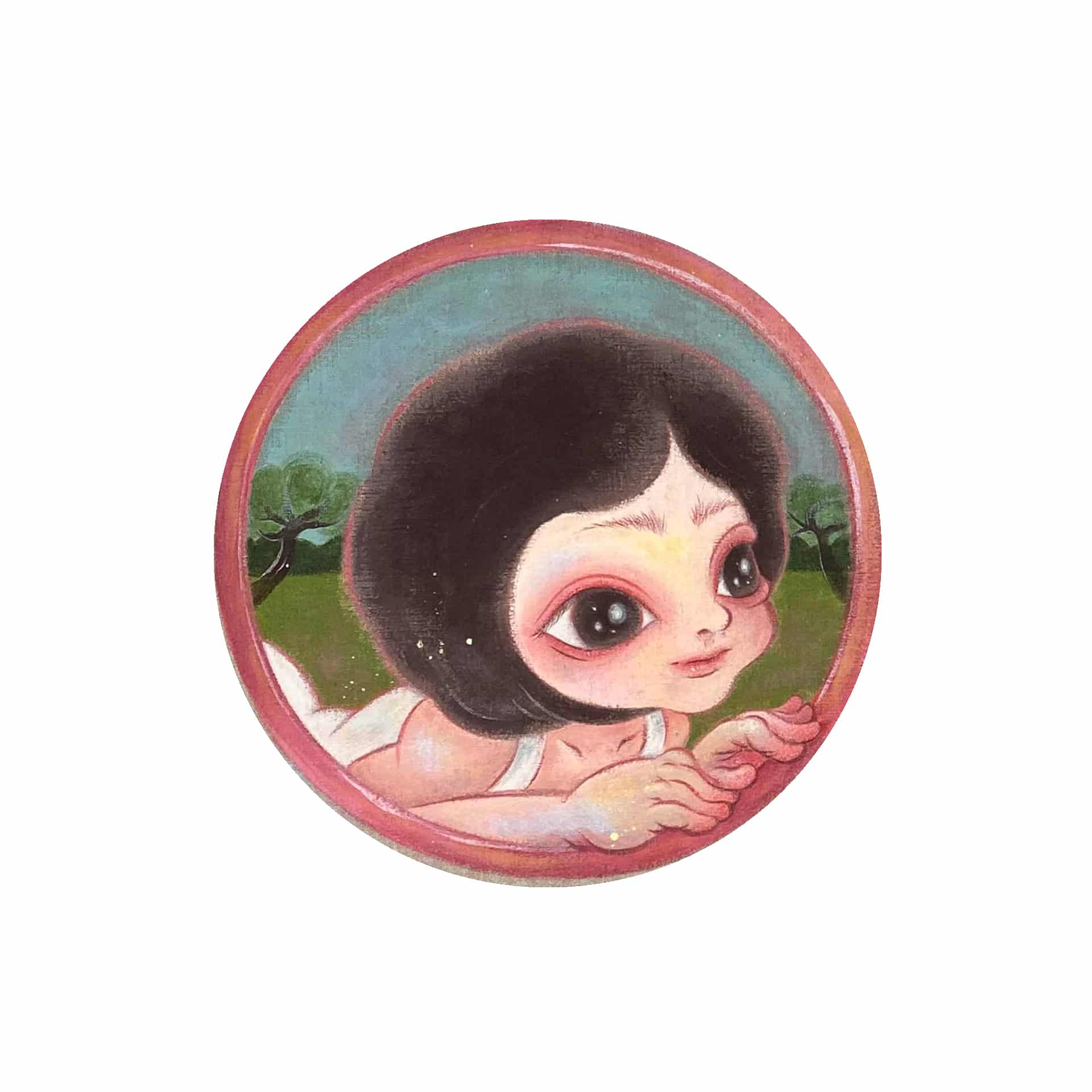 Afa Annfa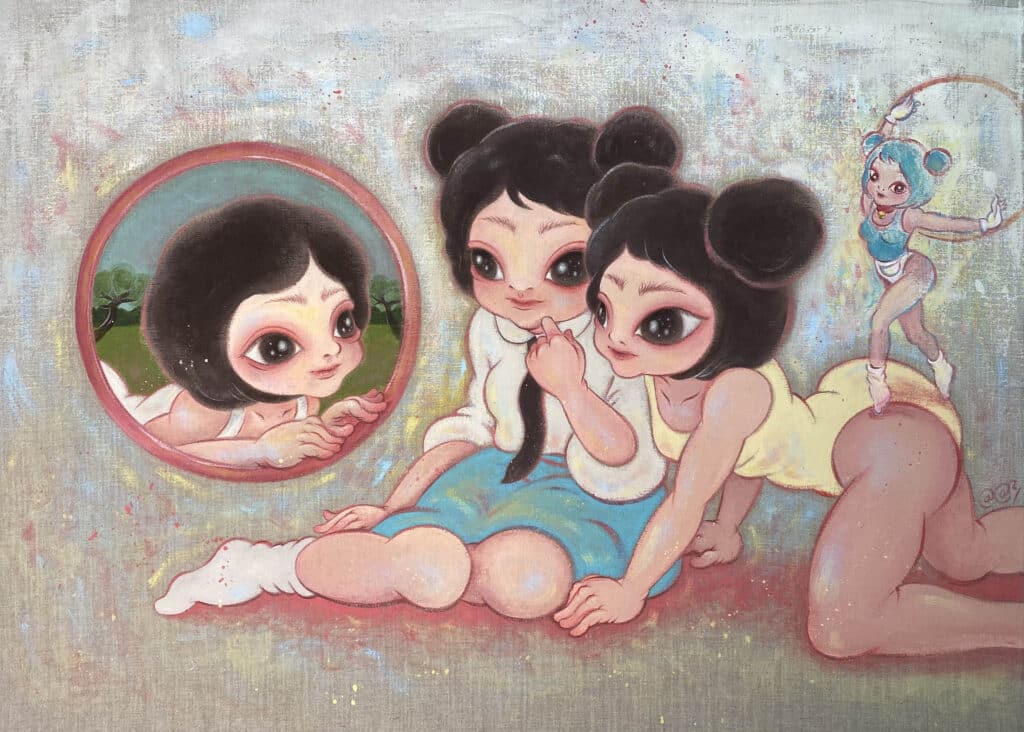 BIOGRAPHY
Afa Annfa is one of the emerging artists in the Hong Kong art scene. Her works probe the
complexities of human emotions and our connection with one another, capturing
tensions between the human psyche and worldly materials.
Afa approaches painting with her visceral meditation and observation that evoke
sentiments and feelings. Her practice recalls the style of Japanese Ukiyo-e and
irregular comic, depicting figures that seem to be fictional in an atmospheric
environment yet remain to be substantial and grounded. Through images adapted
from popular culture, Afa creates narratives and a unique language to manifest her
inner visions.
Afa was born in 1983 in Hong Kong. She earned a BA from Hong Kong Polytechnic
University. Before becoming a full-time artist, she worked in one of the biggest
advertising agencies in Hong Kong. She enjoyed a successful career as a commercial
illustrator collaborating with international as well as local brands and musicians. In
2018, Afa was awarded the "CreateSmart Young Design Talent Award" from the DFA
Hong Kong Design Talent Award. In 2020, Afa started to gain more momentum and
recognition by participating in various charity auctions including The ExtraOrdinary
Exhibition with Karen Leung Foundation at Phillips, and the HKAGA fundraiser event
at Christie's
SELECTED GROUD EXHIBITIONS
2021    Charity for COP1, Cohie Gallery- Paris, France
2021    Obscured Identities, 42 Project- Beijing, China
2021    D'Arte, Marian Cramer Projects- Amsterdam, Netherlands
2021    Between Visions, Août Gallery- Beirut, Lebanon
2021    Museum Belowground, JPS Gallery, BELOWGROUND- Hong Kong, China
2021    Time Travel, JPS Gallery, BELOWGROUND- Hong Kong, China
2021    HKAGA X Ferragamo Collaboration Revitalises bing Sutts with Art and Creativity, HKAGA- Hong Kong, China
2020    The ExtraOrdinary Exhibition, Karen Leung Foundation, Eaton HK and Tai Kwun- Hong Kong, China
2020    Girl Power, JPS Gallery- Hong Kong, China
2020    Here and Now, JPS Gallery- Hong Kong, China
2020    Art Fair Tokyo 2020, Tokyo International Forum- Tokyo, Japan
2020    Silent Art Tokyo, Area 36- Shibuya, Tokyo, Japan
2020    The New Page, Artsy, Online Art Show, JPS Gallery- Hong Kong, China
2016    The SWF Art Exhibition, Forward Assembly- Hong Kong, China
SELECTED SOLO EXHIBITIONS
2020    Afa Annfa: Questers and the Tables, JPS Gallery- Hong Kong, China
2029    Afa Annfa: Wonder as Wander, K Underwood Gallery- Tokyo, Japan
2015    The Silent Family, GUMGUMGUM- Hong Kong, China
ARTICLES
2021    marie claire, Cover, p. 6, 10, 42-49, "New Wave", issue 367, Apr2021
2020    City Magazine, Cover, p. 066 – 069, "A Bizarre Comics Dialogue", issue 528, Oct 2020
2017    Neo Cha " In the Studio with Afa Annfa", p. 30 – 31, Issue 01, 2017
2016    Don't Panic Magazine, Cover, vol.21, Dec 2016
2016    I.T Post, p. 188 – 189, Autumn / Winter 2016, Issue 20
2014    East Touch Magazine, Cover, p.16 – 22, Issue 988, May 2014
2013    East Touch Magazine, book C Cover, p. 18 – 19, Issue 963, Nov 2013
AWARDS
2018    Winner, Hong Kong Young Design Talent Awards
2018    Nominated, Best Music Video at the 29th Golden Melody Awards